Zeeshan Noor MD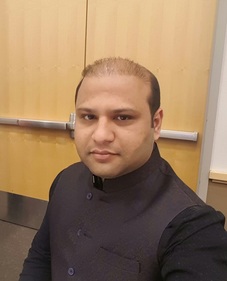 Zeeshan Noor MD

Zeeshan Noor, MD
Physician Medical Staff Services
Saint Joseph Mercy Hospital
Ann Arbor, Michigan

NMC Graduation Year 2008 (Batch N-52)



​Dr. Noor graduated from Saint Joseph Mercy Hospital Ann Arbor in 2015 where he started working as Attending physician Medical Staff Services. Before starting his residency he started an observership/Externship program at Heart And Vascular Institute/DMC Wayne State University Detroit where was clinical coordinator from 2010 to 2012 . During his residency he was Internal Medicine residency program lead of ACGME committee and Education Committee for Saint Joseph Mercy Hospital. His area of interest is blood donation Services as he is a active member of American red cross and was also President of Nishtar Blood Donors Society from 2007-2008.

He is member of AMA, ACP, AHA and American Red Cross and is Licensed to practice Internal medicine in state of Michigan.





---
Contact Information

email: Zeeshan.noor208@gmail.com
Phone: (
734) 673-3769